Coronavirus(COVID-19) outbroke in the beginning of 2020,ISE this year was held under such a tough background.Sumacro overcame the difficulties and attended the amazing show with our latest technique and products.
SUM6082 Common Anode Hi-Integrated Drive ICs
SUM6082 Series Products are all with double power saving technique.High quality display,Reduce module design complexity and the cost of production are the three main advantages.Meanwhile,three different kinds of package (LQFP,BGA,QFN) can be offered as customers require.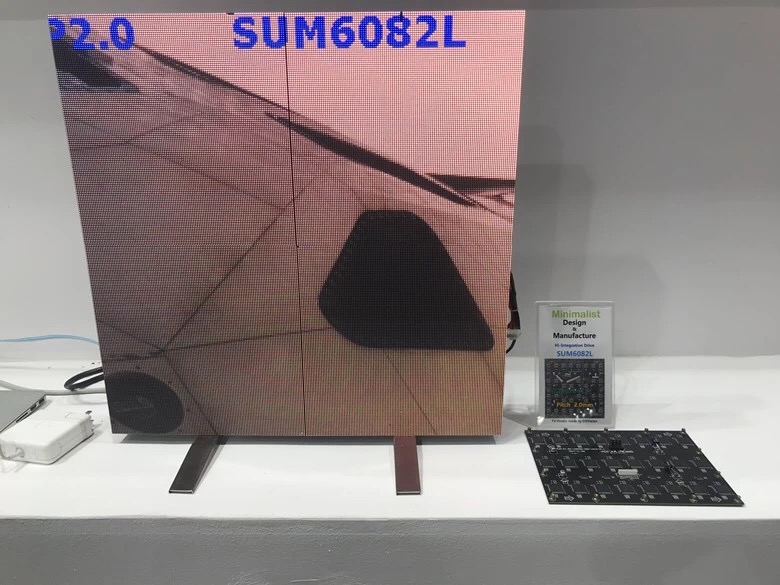 SUM6086 Common Cathode Hi-Integrated Drive ICs
SUM6086 series IC products are the best choice for Mini/Micro driver solution.There are multiple packages can be chosen,like BGA,mBGA,QFN and LQFN.Among SUM6086 Series,SUM6086M is the smallest IC you could find in the market,the size is only 4.7mm*5.7mm.Common Cathode+dynamic power saving technique is able to solve the common problems which Micro LED products usually meet,like heat or unreliability.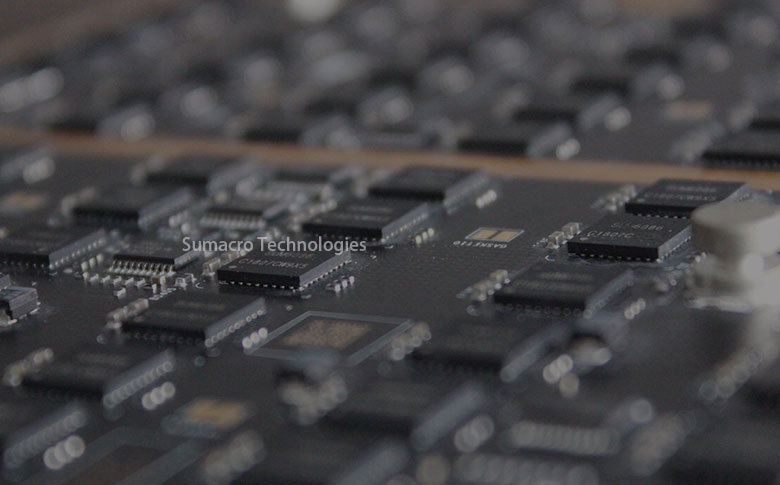 SUM6062 Intelligent module management and control IC
SUM6062 is based on the first-generation Intelligent Management IC SUM6060,Adopting high-speed LVDS input,Higher system reliability and less EMI.Except the first-generation product's functions,SUM6062 adds the function of control,which makes the module more individual and smart.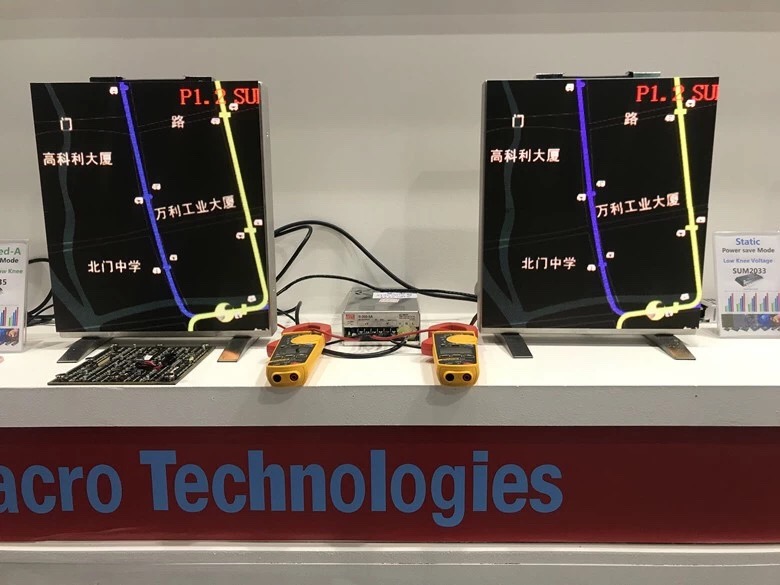 Idle Stop Dynamic Power Saving
Sumacro showed the benefits of Idle Stop by testing comparison in ISE:Lower current consumption,Lower temperature and becoming much more reliable.